I've got a couple of signs that, living next to the Hudson Valley's Hudson River, I find of great interest and hopefully you will too.
Prior to bridges and tunnels, the only way across the river (if you wanted to bring your car) was by Ferry. And if you were driving around looking for a ferry, you'd probably have spied one of these signs…
This particular sign is a bit odd. Embossed by soldering/brazing all the raised parts to a steel plate. It has the manufacturer's stamp on the back, a company in Carteret, NJ. I've only seen a couple of signs like this. It seems quite labor intensive.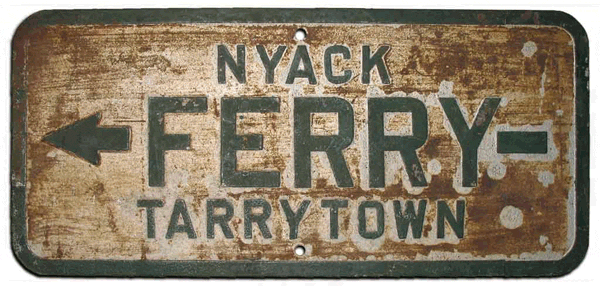 The Nyack/Tarrytown Ferry first started service in 1834 and continued on until the construction of the Tappan Zee Bridge in 1955.
Here's a pic of the Rockland which served the route in the early 1900s:
And just a little over 30 miles North was the Newburgh/Beacon Ferry:
This sign is a very heavy, cast iron job in the shape of the NY State shield signs of the 20s and 30s.
The Newburgh/Beacon Ferry began service in 1743 and continued until the NY.52 bridge was built in 1963.
Here's a pic of 'the Orange' which was built in the Newburgh Shipyards in 1918 and served the route for over forty-five years.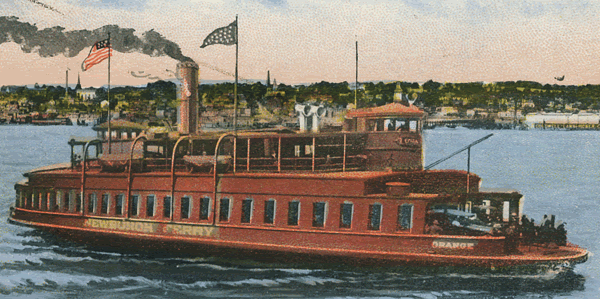 Leave a Reply